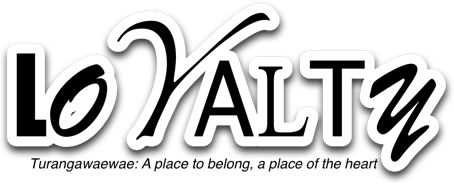 Integrated Values and Divinity Presentation:
Divinity/Religious Instruction

LO's for Loyalty:
Distinguish between loyal and unloyal attitudes.
Learn that loyalty helps create a community.
Understand being loyal can have PMI's.

LO's for Values:
That values help us to stand tall and strong when others fall over.
That values enable us to become people who can lead.
That we can see different points of views (POV) about values.

Meaning and Root Words
What can you discover about this word?

Great Loyalty Videos/Media
Fireproof - A discussion about sticking together for "better or worse" - Seniors
A Supermarket Bagger (Youtube- Requires teacher access at school).
Media Questions: Use less than 30 words to retell the important message of your chosen video?
Activities
Why not create a short media item (picture or movie and upload to our Media Gallery Competition for this topic.)
Write in your blog about how you show or give loyalty at home and school, to teams, to your country. What could be your next step in loyalty?
Why not write a guest blog for your school or class blog? Just spotting someone showing loyalty and write about it. Send it to Mr Grieve for checking and publishing.
How does loyalty connect with your school-wide year theme? Write a paragraph about this.
Take a Picture - Create a short 30sec video - a movie trailer Upload these to our media gallery on the topic of loyalty. A picture can say a thousand words apparently - maybe even one from your class activity.
Look at the loyalty Quotes below. Pick one for a poster. Can you add items that will illustrate this quote further?
Bring in articles from newspapers and magazines describing situations in which loyalty
or disloyalty are issues. Talk/write about who is acting with loyalty, and who is acting unloyal in these situations.
Take a thought about Loyalty from Wikipedia and turn it into a poster.
Do a PMI on loyalty.
Add to the Discussion. Look top right and add your own vote and great comments to our discussions area.
Music: Create a short piece of music telling a tale of loyalty. Write or narrate an explanation.
Poster-Banner-Drawing-Presentation: Create a piece of artwork or presentation promoting the value. Check out good design principles here.
iPad Activity: Use Puppetpals, Toontastic, DoodleCast Pro, EduCreations etc to create a short play/story of characters showing the value. Scenes from school, at a birthday party, at sports etc.
iPad Activity: Create a poem exploring the value. Use an iPad app to record it for playback.
Loyalty Quotes
Loyalty Quotes
Poems to check out
Loyalty - Senior Level
Can you write a loyalty poem with the letters of the word loyalty, one each at the beginning of each line?
More Questions to Discuss
What others ways to show loyalty can you think of?
Why is loyalty so important in relationships?
How is loyalty a journey?
Do you think people are afraid of differences sometimes? Can you give some examples? Why do you think that's true?
Can animals show loyalty?
What can you do to make this a more loyal world?
Does loyalty play a role in harmonious race relations? Explain.
Do you think that people in our society are loyal enough to each other? Why?
Do you consider yourself to be a loyal person? Why, or why not? In what ways do you show loyalty to others or organisations, communities or country?
What does loyalty have to do with the quality of your character?