in2edu.com provides free teacher and pupil resources.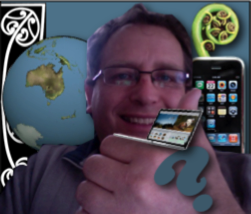 Online for over fifteen years, we are pioneering in providing integrated thematic unit learning resources, that provide a basis from which rich learning tasks can be undertaken. We are one of the leading educational web-sites for educators in New Zealand.
References for our site can be found here.
Warren Grieve (B. Ed, Dip of Teaching) is the author of this site. He is an ICT (Information and Communications Technology) Digital Technologies specialist facilitator/ teacher in Canterbury, New Zealand. Over the last 25 years he has run ICT contracts, been a Canterbury Schools music facilitator, established and supported clusters of schools in the implementation of ICT, installed networks and serviced ICT equipment and is currently a full time ICT Facilitator at Medbury School, a primary-aged private school in Christchurch, New Zealand. In 2017, he will move into a full-time Digital-Technologies specialist roll at Medbury School.
He enjoys creating resources and scouring the WWW to bring the best of sites and information into one easy area, to make teachers and pupils learning journey easier. Lately,
his Google Slides based POND contributions
, really help teachers get into a range of Integrated Rich or Social Studies/Science topics and integrate Digital Technologies.
Also proud of the the Information Literacy system he developed a resource called STEPS..
will say no more click and find out
.
If you wish to have anything added to this site please
contact me using the submission form
.
You can also use email ... I would love to hear from you
so feel free to contact me
.
Other great sites we have put together for you:
http://bannersandawards.com
Amazing poster as designs - all by my personal hand.
http://sciencepostcards.com
Very popular! A collaborative effort.
http://onetooneict.blogspot.com/