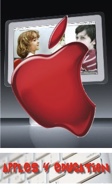 Happy Customer
WOW!!!!
THANK YOU! THANK YOU! THANK YOU!

This is the BEST!
I am so pleased with the customized award certificates. My suggestion was for good sportsmanship and this has by far exceeded my expectations. Wonderful job!! All of my students will love it!!!!! I will highly recommend this site to my staff!

In2edu:
Resources for Teachers & Pupils has been reviewed and chosen to bear the 2002-2003 Golden Web Award

Gary Alcock (Teacher)
"As a busy classroom teacher I am always on the lookout for sites that will make my life easier and Warren's site certainly does that. The appropriateness of the material supplied is spot-on and the huge number of links supplied is catering for those who want that little thing extra. I was so pleased that I was on end-of-term holiday break, so that I could explore the seemingly endless supply of resources, downloads and tips. This site will now be my first point of call when I need to access information for new topics (and when looking for info that will give me that extra 'edge', which is sometimes required to make our lessons exciting and viable for today's students")
Big thanks and regards Gary Alcock.

Joy Castaneda (Home School Parent)
I would like everyone to know of my experience with URLBase and in2edu. They make my life easier, finding everything I need for my homeschooling of 3 kids.
I am so excited about the banner for my 3 year old (he will be on Saturday). When I opened my email and saw a response I felt like a kid again. I didn't anticipate a banner for alphabet so quickly. I also didn't expect it in color or with pictures. It's perfect! Thank You, Thank You, Thank You

Ged
(Liverpool Community Web) ...just been wandering around your website - XXXXX wow! Congratulations

Kay N.Z. ICT Manager
Hi Warren, Many many thanks for the banners....The students here have a science fair tomorrow!!!!!!...I was approached yesterday for some ideas on bannermaking....I received an email coincidentally for the website where I found you....This has saved me and them many hours that we don't have in making 2 of them anyway....I know I was pushing my luck getting all of them....The 2 were wonderful....printing now..... Thanks again, Regards from Kay....:-))
Wendy Abernethy. N.Z.
I just wanted to drop you a quick line to say that I stumbled across your site today - and what a gem of a site it is! I am most impressed with the comprehensive listings and links and the exceptional relevancy of these to the New Zealand culture and curriculum. I am homeschooling my 4 children and am also a strong believer in technology; your site is just brilliant. I hope I will always be able to access your wonderful information that you so willingly provide FREE. I shall be recommending your site to all I know. Thank you very much for sharing your resources.
Lorraine ICT Facilitator N.Z
.
I have just received your email to schools which our secretary had the foresight to forward on. You deserve "teacher of the year award" Those of us who have responsibility for ICT in our schools and are only just becoming a little computer literate ourselves are just so grateful to wonderful people like you who are vital to what success we do have. Thankyou is so inadequate for the time you will save me searching the internet for sites that will help our teachers and students achieve better quality outcomes.
Do you have time to still teach?!!
Nancy ~ Health Educator.
Dear Warren, Thank you so much for the wonderful banner. So kind and nice of you to make such a beautiful banner for our school. I have printed itand hung it next to the health room. It is so professional and great looking. We have been on vacation from school for a week, what a delightful surprise to find this great banner in my email on return. Thanks again and take care :)

Site of the week Issue 77