Breadcrumbs from the learning journey of one Warren Grieve.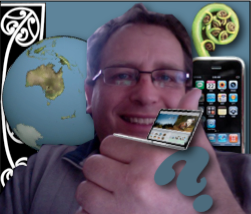 2017
2012-2016
20112010
2009
Established
bannersandawards.com
as a more visual way to share the posters, banners and awards I have designed.

2008
Established
Sciencepostcards.com
as a vehicle for science literacy resources from Chris Astall and Warren Bruce. Heavy design inputs for the resources from my thinking and also contributed a resource set. Now maintaining this site for the group.

2007
Addressed Royal Society in New Zealand Wellington based Conference (Science) as a contributing speaker.

PRIOR
7 years as an IT educational consultant for a variety of firms, latterly in this time as an independent contractor. Ran three smaller I.C.T. Ministry of Education contracts.