101+ ideas for iPad
use has a tips for management and integration as well as practical suggestions for use of the iPad across the curriculum. It is a resource we are developing for the use of iPads in my school (Medbury Boys in Christchurch, New Zealand).
Welcome to your new laptop. Please remember to treat it with care and respect at all times and use it in a way that reflects our Medbury values. Take it home in the sleeve, within your bag... do not leave it unattended (out in open view) inside your house, at school or in cars.
There are three important to-do's and a number of tips below as you start to use your new MacBookPro.
IMPORTANT
Register the Applecare warranty for your laptop under your parents name here. You can check that it is registered properly using this tip.
Check that insurance for the laptop is all setup with your parents.
Discuss with your parents Internet and game use at home so that you are great Digital Citizen who is Cyber-Safe and also balanced in your lifestyle. (We will be holding a session for parents this term on the use of K9 so that they can have Internet filtering on your laptop at home).
Other To-Dos
Label the STIM cover with a stitched label or a tag on the Zip
Decide if you would like a skin for your laptop (they can be purchased here, and on other sites) BUT you must have any with significant design/pattern or your own design on them approved first (i.e. these need approval) by your teacher or the ICT Director. Note that some types have cutouts for the Apple logo to shine through and others don't.
Becoming an Advanced User
Other Thoughts
You cannot create any other accounts on this computer as your account does not have administration rights. If you wish to do so take your laptop to ICT Support, knowing the names of the accounts you wish to create. DO NOT let anyone else know your password other than your parents.
You can become an administrator of your own computer by passing the I.C.T. Pupils Drivers Licence (see it here), but this will take a bit of time. Passing this can hep you achieve your Bronze ICT Achievement badge AND in joining the ICT Crew.
Click to Enlarge
The ICT Agreement in our school states that all Internet history will be left intact, they should never be empty unless the browser has not been used, in which case a decision could be made to delete it from Applications.
A recent survey in the States suggest that only 10% of parents have interacted with their children's Internet use. I would suggest that as parents we need to be involved in learning and values discussions with our children, in helping them learn safety on the web.
These are our tips for boys to show their parents their history or for parents to discuss the latest learning sites used with their son.
Firstly, keep in mind that there can be multiple browsers on a laptop. The most common are: Safari, Firefox and Chrome. We would ask that boys do not install any others as they are not required. Also keep in mind that all new cellphones have Internet browsers.
Secondly, Each of these browsers has on the menu at the top of the screen a "History" Menu. Simply click to view and look through.
That's it 1,2 and you have had another great moment with your child! Some parents have mentioned to me, "How do I respect my child's privacy, or stop them saying you don't trust me.' I would like to reply from my own experience as a parent and youth pastor the your children DO NOT have the right to hide this from parents that care and that if you establish this as a routine then it will be matter of fact. I checked up on my son and daughter's history until they were 16-18, I reserved this right while I was letting them use technology I had purchased for them.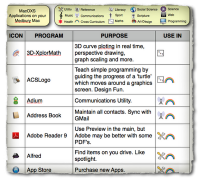 Here is a quick overview of the Applications
- Programs installed on the Apple MacOSX laptops in the school. They focus on learning and productivity. Of course, using Web2.0 documents are not covered in this entry, such as online mindmapping, GoogleApps, GoogleDocs, and delicious etc. So we will update you on our best web 2.0 picks very soon.
Have a look at the list and check out how you could use them. Also check out our
top educational freeware/open source
here.
This is our new online responsibility visual. Developed within the school we are promoting this as a quick overview of the responsibilities we all have in using social media and posting online information. It summarises some aspects of the ICT Code of Conduct which outlines further details.
Apple laptops have a automatic backup system built in. If you connect a usb or firewire portable drive (external drive), the operating system will recognise it and ask if you want to use the drive as a TimeMachine backup drive.
This video overviews the process
. Tip: When you name your backup drive it is wise not to use spaces in the name i.e. "MyBackup" not "My Backup"
If your drive is not recognised try formatting the drive (see picture below). Feel free to talk to school technicians first, if things like this make you nervous- we love to help.
Only implement the following steps if you are feeling confident about what you are doing.
A few visual tips on being organised with bookmarks/favourites/favorites. Click on the picture to enlarge it.
All Internet browsers (Firefox, Chrome etc.) allow you to do something similar.... so if you are using a different browser then use these ideas to figure out how your browser works with bookmarks.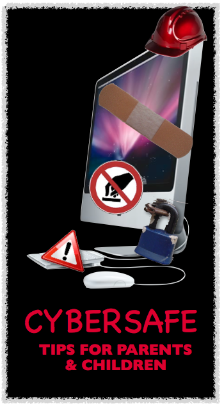 This is a
copy of our cybersafety pamphlet
(pdf version) for parents and pupils.
Fuller information
You have been trusted with an amazing tool! One of the best racing car tools in I.C.T. has just been given to a young driver. Why? Because we see incredible learning potential in your laptop, if you pick up your ict and learning skills and bring the Medbury values to your use of it.
Check out our top tips to get your racing car moving! Feel free to write your top tip in the comments section below.

Top Training Tips to get started on the FAST track


Use the trackpad correctly. This will mean you will be faster in use and free up your other hand to use hot (quick) keys.
If you are doing the same thing over and over ask, "Is there a quicker way?"
Learn the hot keys...
Setup your dock with your favourite programs.
Setup your finder window with your favourite folder shortcuts.
Figure out how to make folders, save bookmarks in folders... organise with power from day 1.
Treat your laptop to daily care, charge it for the school day (don't overcharge and allow it to drain) and BACKUP today (if your laptop fails or is stolen your backup is the only way to get your files back).
Set yourself a goal on your touch-typing BUT only do it if you are going to train yourself correctly "Fingers on home keys and eyes on screen only". (the TIPP10 program in Applications will help you).
Check out the "Laptop Pupil's Licence" in the "ICT Ladders for Badges" resource and decide today to head towards Expert GOLD in this.
Setup the security feature on your laptop - see the picture below(do not use filevault)
Have fun, ask questions, learn and help others to learn.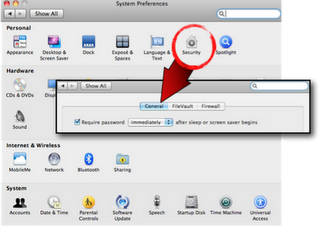 Set up your laptop security today!

Keep your computer running lickerty split and smooth.
'This requires administrator access to your computer. We will be using ONYX, freeware
available from here
, with the latest version also usually in our freeware network share at school, so you do not need to download it. Generally, you should optimise your computer every month or so, and especially before and after a large MacOSX system upgrade (always use the combo updaters for these System updates). Locate Onyx in Applications... Onyx and run it. As it starts up you get asked for an administrators password.... Open up the attachment below for a quick tipsheet (use the 'Help' in the program for more details. [
View
:
Download
]

Download this file [
View
] for our take on the best hot keys to learn to get you going on using software and the OS X operating system (OS) at speeds that will make your friends envious... when you've learned some.. why not share the goodness with someone else.
Monocole is a small freeware utility that we have found that can significantly help in webs searching. Monocle
is found here
and we suggest you add other search engines to it as we have listed below to take your information exploring to the ultra expert level. Check out our "how to Use" tips sheet below.
teara.govt.nz
www.k8.ebonline.co.nz/elementary (free subscription for NZ schools to Britannica online) Setup if needed via TKI EPIC Databases
Oxford English Dictionary Online Setup if needed via TKI EPIC Databases
Do you have any search engines you think should be added to this list? Make a comment below.
For the Databases Via EPIC you will need to get the password allocated to Medbury for this year.
In this posting we point you towards manuals and how to videos for a range of software and other tools. Don't forget that the online help, and "googling" a problem are also a god way to learn on the spot. Generally, if you find yourself doing the same thing over and over, and you think there must be a quicker way, then there probably is. Find and learn, save time and become an expert.
Apple Software and Mac OS X.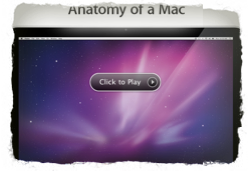 Other I.C.T. Gear
Taking Great Digital Camera photos tip [View ]
Shooting Video Tips (Storyboards, Shooting, Editing and more) [View PDF]
Third Party Software