Download this file [
View
] for our take on the best hot keys to learn to get you going on using software and the OS X operating system (OS) at speeds that will make your friends envious... when you've learned some.. why not share the goodness with someone else.
In this posting we point you towards manuals and how to videos for a range of software and other tools. Don't forget that the online help, and "googling" a problem are also a god way to learn on the spot. Generally, if you find yourself doing the same thing over and over, and you think there must be a quicker way, then there probably is. Find and learn, save time and become an expert.
Apple Software and Mac OS X.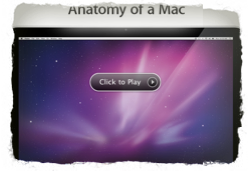 Other I.C.T. Gear
Taking Great Digital Camera photos tip [View ]
Shooting Video Tips (Storyboards, Shooting, Editing and more) [View PDF]
Third Party Software
JavaScript Menu, DHTML Menu Powered By Milonic