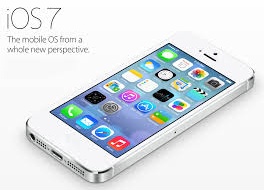 6:45 NZ time:
So a quick run down on my experiences so far. Downloaded iOS7 software six times on iPad before download success on iPad mini. Five attempts to install but software can't verify with the Apple Store.
Backed up iPhone - IMPORTANT. Connected iPhone to laptop to update to iOS7. Download failed once and then second time went through fine. Install starts, install fails halfway through and my phone now has to be put into recovery mode - I have a brick. Heart failure - but saying to self that I trust the recovery process! Recovery mode goes through fine and my phone restarts with iOS7. iPhone needs to be activated. Tried on phone 3-4 times, and then on iTunes 3-4 times before I finally slip through to iTunes store and get my phone activated. Now I can begin restore from backup.
7:39
Restore still going…. waiting for all the apps on my 64GB to sync. Will post update when done.
7:52:
Too many apps (232) still awaiting for the App sync to finish.
8:27
iPhone all restored and working fine. Getting used to the new icons. Next step back to the iPad Mini.
Thoughts:
Maybe best to do installs via iTunes at first while Apple servers are creaking under the mass of early updaters.
Don't have heart failure on bricking your iPhone…. wait to see if it (and then you) recovers.
Give yourself some time…. don't try to install just before you go to work!
I have just spent half a day, a number of dollars and found the solution was already on my iPhone. The desire I had was to sync my iCal to-dos that are scattered over a number of different calendars with my iPhone. At this stage the iPhone calendar or mail will not sync your to-do's. A number of solutions proposed the use of google docs to sync to-dos, but the problem with these is that the tasks in in Google are just one list, not categorised like I need. I searched Googled, bought a new To-Do app (Toodledo - which has a nicer interface than my final choice).
After virtually giving up having a solution that really suited me I was trolling through the 13th page of a Google term search and then followed a link to the Appigo site... hmmmm I thought to myself ... this software looks familiar and realised I already had it (but had not got into using it as lack of synchronisation with my laptop iCal put me off).The winning combination came from ToDo 3.2 (
www.appigo.com
) combined with a free utility Appigo Sync
/www.appigo.com/appigo-sync
). To Do is a list manager and does a pretty good job of this as you can see from the screen shots. But the winner for me, was the two minute install of the sync utility (easy to follow videos or screenshots) and I was away. The sync utility basically runs a server program that pulls the data from iCal and pushes it to "ToDo". Done and dusted. You have to run the sync from within ToDo itself on the iPhone (it doesn't happen when you connect the iPhone) and need a wireless connection to do it over.
JavaScript Menu, DHTML Menu Powered By Milonic