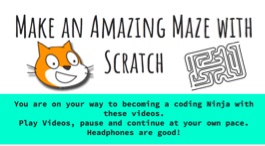 I have been working with Year 5 - 8 and online Scratch accounts. First of all be aware that there are teacher accounts - save the whole setting up accounts, usernames and forgotten passwords thing.

I started pupils in a class sense and then got them working on Flipped learning. A lot of talk around self-management, Digital Citizenship (especially digital footprints) to kick-off. Following the exploration of Scratch we will design te Reo games for our buddy classes and also enter in the Interface Scratch competition. Here is a link to my Flipped Learning Maze presentation (videos mostly OK). Dr Scratch is really cool to help do ongoing formative assessment (see presentation for link) - but peer assessment will be an ultimate judge for the games.
I was amazed about how quiet and focused the class became once we started flipped learning. Less problems, more thinking and differentiated learning - awesome!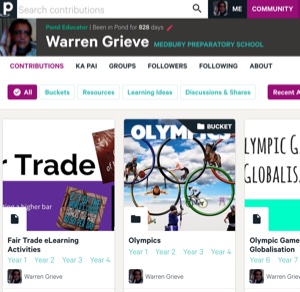 I have continued having fun placing resources in POND for our 1:1 programs and iPad programmes. I seem to spend more time creating these resources than posting about them online but here is access to many of them.

https://www.pond.co.nz/community/99135/warren-grieve/contributions/1/all
JavaScript Menu, DHTML Menu Powered By Milonic